19 November 2019
Révélée au monde en 2016, la famille très exclusive « Black Badge » de Rolls Royce intègre un nouveau membre, le Cullinan.

C'est la première fois que l'architecture maison « Architecture of luxury » reçoit le traitement « Black Badge ». Destinée aux clients les plus exigeants mais néanmoins aventureux, cette finition se distingue par des éléments graphiques extérieur distinctifs, comme nous l'avions découvert lors de notre essai de la Wraith Black Badge. Ainsi le contour de la calandre, la poignée comme la finition du coffre, le splitter avant et les tuyaux d'échappement sont assombris. L'iconique logo de la marque se pare d'argent pour la calligraphie, qui s'inscrit sur fond noir. Le « Spirit of Ecstasy » se pare d'une finition noir gloss intense. On peut enfin noter les nouvelles jantes 22 pouces, en alliage forgé, totalement réservées pour ce modèle « Black Badge ».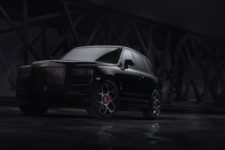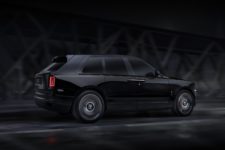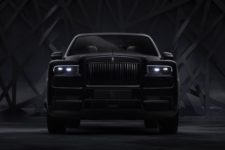 L'intérieur est lui aussi très sombre, et s'offre une allure très urbaine en intégrant un nouveau colorie de cuir, le « Forge Yellow » ainsi que des éléments décoratifs en fibre de carbone. L'infini catalogue de possibilité restent à disposition des clients souhaitant une automobile dans leur goût le plus précis.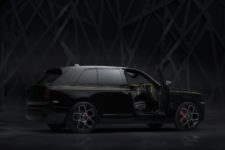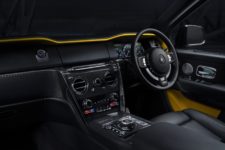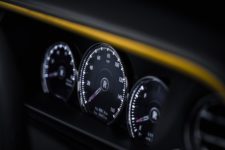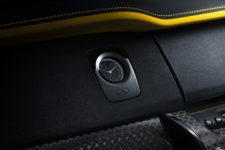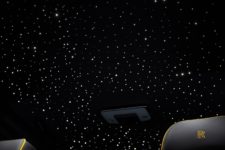 Le moteur choisi est naturellement le V12 biturbo de 6.75 litres, qui gagnent 29 chevaux par rapport à la version "normale" essayée récemment, pour dégager 600 équidés et un couple pharamineux de 900 Nm.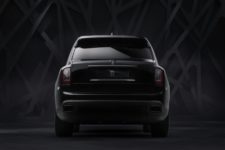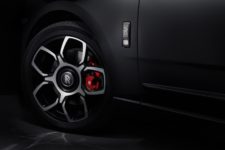 Pour les intéressés, nul besoin d'attendre. Il est d'ores et déjà possible de le commander.